Reopening on the 13th february ! Hooray !
DSVGO Hinweis: Mit dem klicken auf dem WhatsApp Button, erklären Sie sich damit einverstanden, das Ihr Daten (insbesondere Telefonummer und Name) an Facebook und WhatsApp weitergegeben werden. WhatsApp Inc. teilt Informationen weltweit, sowohl intern mit den Facebook-Unternehmen als auch extern mit Unternehmen, Dienstleistern und Partnern und außerdem mit jenen, mit denen du weltweit kommunizierst. Deine Informationen können für die in dieser Datenschutzrichtlinie https://www.whatsapp.com/legal/#privacy-policy beschriebenen Zwecke beispielsweise in die USA oder andere Drittländer übertragen oder übermittelt bzw. dort gespeichert und verarbeitet werden.
Since, we do not store contacts on our Smartphones, please specify in communication always your name.
Give yourself a relaxing time out and let our traditional Thai massage in Stuttgart Degerloch spoil you.
You have the choice between different Applications – from the challenging, traditional Thai massage to a gentle Massage with soothing essential oils, among others. If you are not sure what type of Massage to choose, just talk to our friendly Team for advice.
You will find us conveniently located in Stuttgart Degerloch (Tränke). 
Please make an appointment, so we'll be there and can take care of you. We look forward to seeing you!
Are you looking for a special gift? Treat someone with a thai massage. 
You can purchase a voucher for any of our massages, and gift them to your loved ones.
You can pick up the vouchers for massages at our shop.
No more Corona mandates after 3rd of April !
If you like to mask up, you can still do it though.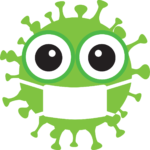 No Erotic Massage !
We only offer traditional Thai massage and Spa massage. Please respect this and don't ask for erotic massage. Thank You!